This Men's Retreat is for every man searching for deeper relationship with God and a fuller understanding of what it means to live as a son of the Father. This retreat weekend is an opportunity to get away from the busyness and demands of our schedules to personally encounter God the Father and experience His generous love.
This experience offers something for everyone. Powerful presentations, prayer time, Sacraments, fellowship, adventure, rest, hiking, and the rugged beauty of Rockridge Canyon. There will be workshops offered from great men across the Archdiocese of Vancouver. This is not "just another retreat", this is THE Men's Retreat you don't want to miss!
Our retreat last year was a huge success and we expect it to sell out this year, so please register as soon as possible. Here's what one man had to say about last year.
Pricing and Details
The cost for registration includes the retreat experience, accommodations, activities (excluding zipline) and food. Cost changes have risen slightly to cover Rockridge Canyon fees for room and board in peak season. You must be 19+ to register and attend.
Accommodations are private or shared. Shared group rooms (approximately 8-10 people group room) in dormitory style rooms, each with its own shared bathroom and common area. Each group room has 6 or 7 bunk beds. All rooms include bedding and towels.
Private rooms are limited and will be given on a first come, first serve basis.
$295/person - shared group/dormitory style room - 6-8 bunk beds per room, one large shared bathroom
$425/person - shared private room (hotel style) - Shared private rooms with private bathroom accommodate 2-3 per room. There is limited availability and will be given on a first come, first serve basis.
$525/per person - private room (single occupancy hotel style) - Private rooms with private bathroom are for one person. There is limited availability and will be given on a first come, first serve basis.
Cancellation Policy
Full payment is required at the time of your reservation.
If a registration is cancelled before September 1, there will be a $20 cancelation fee.
Any cancellation after September 1 will only be refunded 50% of the original registration fee.
Registration closes September 8 at 11:59pm. After September 8, there is no refund for cancellations.
We ask that you let us know immediately if you cannot attend, so that we can make all necessary changes with Rockridge staff. Please contact Lisa at [email protected] for any changes.
FINANCIAL ASSISTANCE
Financial assistance for the men's retreat are reserved for those who otherwise could not attend the retreat without financial assistance. Funds are limited.
Applications must be made prior to registering for the retreat. If you have already registered, a scholarship will not be applied to your registration.
If you would like to apply please fill out the application form and we will contact you asap.
ACTIVITIES
Zip line is available for an additional $20 per person at registration

Swimming - Heated Olympic short course outdoor swimming pool with dive tank

Soccer

Disc Golf

Ball Hockey

Football

Basketball

Octoball

Hiking Trails

Volleyball

Mountain Bikes

Kayaks

Canoes
SCHEDULE
Check-in from 4:30pm-6:30pm, Friday September 20th. You CANNOT check-in to your room early.
Our first session will begin at 7pm sharp.
Please arrive between 4:30-6:30pm on Friday.
Retreat ends at 1pm on Sunday.
We will celebrate Sunday Mass together as part of the retreat.
LOCATION
RockRidge Canyon (see map here) is a conference and retreat centre located near Princeton, BC. Set in a breathtaking mountain valley, this exceptionally well-serviced facility provides a venue that will surely provide no shortage of beauty and adventure
Transportation
Do you need a ride? Can you offer a ride?
In order to assist with carpooling we have set up a carpool webpage to connect available drivers and passengers in need of a ride. Once your registration is complete, you will be given the link to the carpool website.
Please Note: Each participant is responsible for their own transportation to and from the retreat.
WHAT TO BRING
Bible

Notebook

Pen

Warm jacket (Rain jacket, just in case)

Shoes for gravel paths

Slippers (if you want)

Hiking shoes if you choose to hike

Umbrella

Extra blanket for bed if you get cold easily

Flashlight (for walking back to your lodge in the evening)

Water bottle

Cash for extra snacks, specialty coffee bar, books and merchandise

There will be time for prayer and reflection please bring a Bible and notebook
OTHER INFORMATION
There are small fridges available in lounges for small personal items if people need them.

No alcohol is allowed on the grounds (RockRidge Canyon policy).

Snacks are allowed in rooms if men want to bring some.

5 meals will be provided. Breakfast, lunch, and dinner on Saturday and breakfast on Sunday (optional bag lunch on Sunday, must be purchased at registration). There will be snacks provided on Friday and Saturday.

Dinner will NOT be provided Friday night because there is no kitchen staff until Saturday. Please bring something or stop in Princeton before arrival.
DIETARY RESTRICTIONS
If you have dietary restrictions the kitchen can accommodate with advance notice, please email Lisa Marquis [email protected] immediately if you did not indicate allergies in your registration.
VOLUNTEERS
A big part of making our retreat a success are those who volunteer their time to serve those on retreat. We are in need of men and women volunteers 19+ who will be helping in the kitchen with cooking, set up and clean up during the weekend. Anyone under 19 must be accompanied an adult volunteer and require waivers signed by their parent/guardian. Volunteers will not be attending any of the retreat events and will have their own schedule and accommodations. There is no fee for the volunteers that weekend and all meals provided. Volunteers need to arrive by 9pm Friday and end at 1pm Sunday. To volunteer, please contact Bryan by email at [email protected]
CONTACT
Questions about the retreat? Contact Lisa Marquis by email at [email protected]
ABOUT OUR TEAM
Fr. Joe Fitzgerald - Pastor, St William the Abbot, Seaford, NY
Father Joe Fitzgerald is a native Long Islander. He is a product of Catholic Elementary School, and Standout Athlete at North Babylon High School before attending Ithaca College from 1989-1993 where he was a history major. Fr. Joe also played football and baseball, he was a quarterback on the 1991 Division III National Championship Football Team. Fr. Joe was also a member of the 1996 US Olympic Team Handball Squad at the Atlanta Olympic Games. His Olympic and National Team experience allowed him to travel the world to over 60 countries where he experienced the true meaning of our Catholic (Universal) faith while attending Mass in each country. The Eucharist and the Blessed Mother (as well as many prayers from his own Mother) kept him close to his faith and eventually inspired and led him to enter the seminary in August of 2001. Fr. Joe was ordained on June 9, 2007 and has just moved from his position as Vocations Director of the Diocese of Rockville Centre to pastor at Saint William the Abbot in Seaford, New York.
Jake Khym - Co-Founder of Life Restoration
Jake has a Masters Degree in Counseling Psychology and a Bachelor of Arts in Theology with a concentration in Catechetics. After experiencing a powerful journey of healing and freedom, Jake began offering retreats and workshops to help other people become fully alive. Currently, Jake teaches at the Seminary of Christ the King offering human and pastoral formation to the seminarians in the Archdiocese of Vancouver. He also travels throughout North America leading retreats and speaking at various events. Jake and his wife Heather started their ministry, Life Restoration, in 2006 and live in Abbotsford with their 3 children.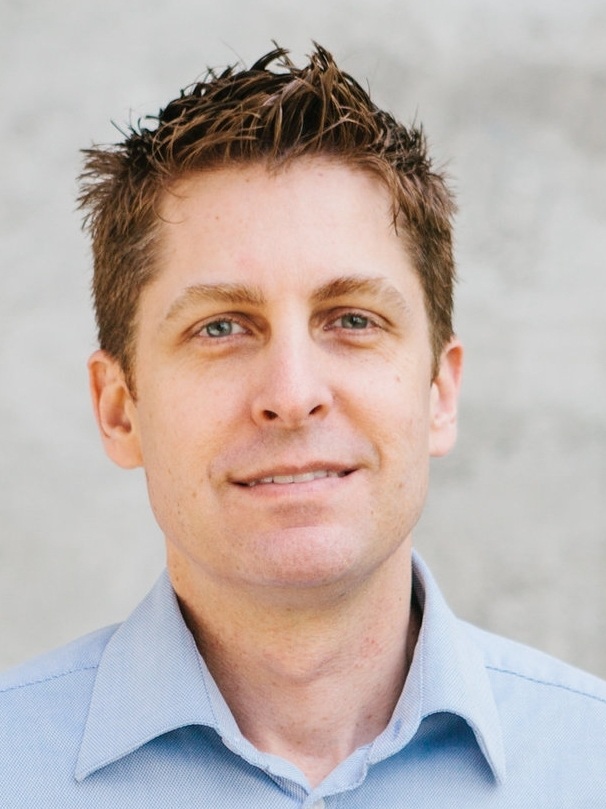 James Borkowski - Archbishop's Delegate for Operations for the Archdiocese of Vancouver
Over the past 25 years, James has specialized in operations, product development and strategic communications for clients including 7-Eleven, Caesar's Palace and Fairmont Hotels. He currently serves as the Archbishop's Delegate for Operations at the Archdiocese of Vancouver where he oversees operational teams and ministry projects that serve our homeless population, refugees and people in prison.
Most importantly, he is somehow married to an incredible woman and is the father of seven children ranging in age from 21 down to 9. They also have names but James is more of a numbers person. His hobbies include poker, sports and making up for lost time by diving deeper into his faith life.
Jason Jensen - Partner/Director of Strategy for Glass Canvas
Jason went to Trinity Western University where he studied communications and met his wife Mirjam. They have been married for 12 years and have 5 beautiful children. In 2011 he co-founded Glass Canvas - a strategic and creative agency to help faith-based ministries unlock their potential. As the CEO and Lead Strategist, he works with clients around North America including the Archdioceses of Vancouver, Detroit, Philadelphia, and Los Angeles. They have also helped many ministries like Signal Hill, Focus on the Family, FOCUS, SPO, Sisters of Life, and the Franciscan Friars of the Renewal just to name a few. Jason has always been in and around ministry since 2001 and has served in youth ministry, worship, Bible studies, and men's ministry. Outside of Jason's role in developing strategies and consulting he deeply enjoys serving through facilitating, speaking, and hosting to help people encounter God in a deeper way.
Brett Powell - Archbishop's Delegate for Development and Ministries for the Archdiocese of Vancouver.

Prior to his current role, Brett served in parish ministry and for many years as Vice President of Catholic Christian Outreach. Brett has been a contributing writer to various publications including an eight-year stint writing meditations for The Word Among Us. He has served as a leadership coach and mentor of Catholic leaders in business and in Pastoral leadership and holds a Bachelors degree from the University of Saskatchewan and a Master's Degree in Organizational Leadership from Royal Roads University. Brett and his wife Andrea are high school sweethearts and are the proud parents of 8 children.
"On a daily basis, discipleship means a lived out surrender to Jesus." – Brett Powell
Eric Chow - Director, Western Region for Catholic Christian Outreach
Eric Myatt - Director, Eastern Region for Catholic Christian Outreach